Indoor Rack & Cabinet Platform: Vanquish Range
Indoor rack & cabinet platform
The Vanquish® platform is a complete range of racks and cabinets that are available to order as off the shelf products in a variety of sizes and with many modular optional features, with 1000kg static load capability.
This flexible platform is also often a cost effective and well-featured starting point for customers that are looking for a tailored solution to meet a particular application requirement.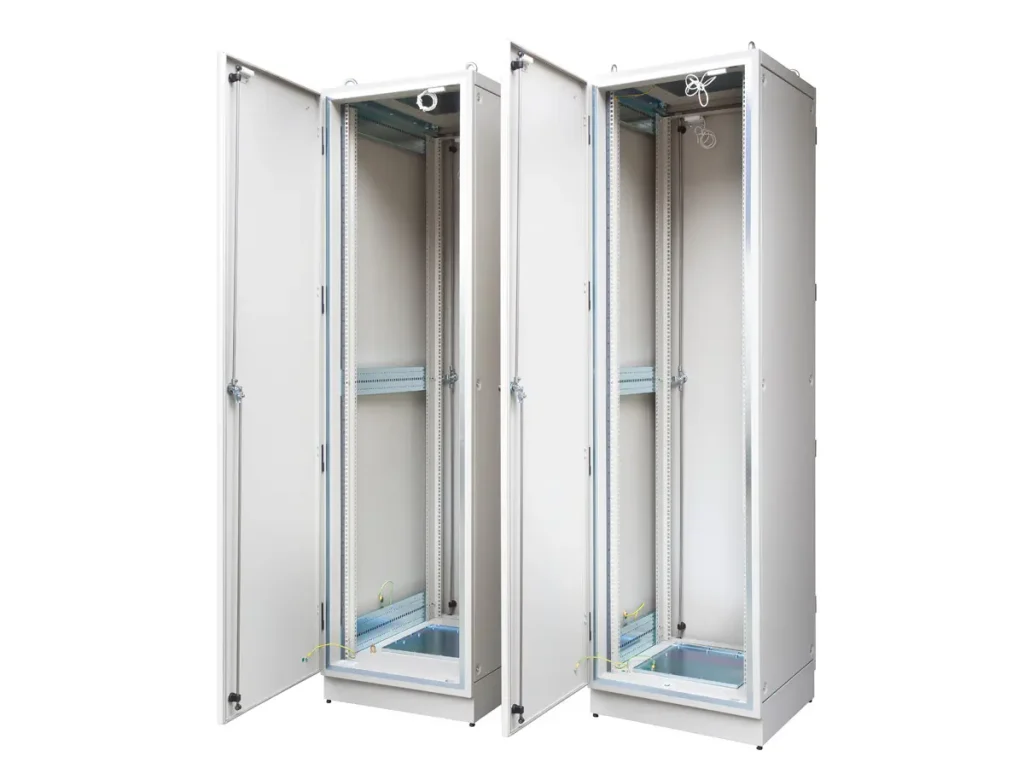 Vanquish® indoor racks and cabinets can be locked together to form a suite or aisle allowing you to expand your existing infrastructure with ease.
Flexibility is designed in, with multiple door options, heat management and flexible cable management for high density cable applications.
Our cabinets are supplied fully assembled ready for immediate deployment.
Vanquish® is a registered trade mark of Rainford Solutions Ltd, number 3009848