Data centre racks and cabinets
Our range of server racks and cabinets and network racks and cabinets will optimise data centre space, thermal management and power and network cable assemblies for your critical hardware.
Available in off-the-shelf modular format with an array of configurable options, or cost-effective designed customer specific solutions. ETSI format and compliant with EN 300 119.
Optimise your critical hardware
Adaptability is designed in with flexible cable management options, multiple door options and heat management features. All are supplied from our UK manufacturing site, fully assembled for quick and easy deployment.
Customisable options and accessories are extensive too including passive and active airflow management, top and bottom cable entry features, additional earth bars, quick release side panels, internal power distribution and factory pre-wiring.
Sizes:
Height: 21U to 60 U, 19 inch and ETSI standard
Depths: 300 mm – 1200 mm
Widths: 600 mm – 800 mm
Load: up to 1500kg static load capacity
Colours:
Grey, black or white
Customer colours or branding to order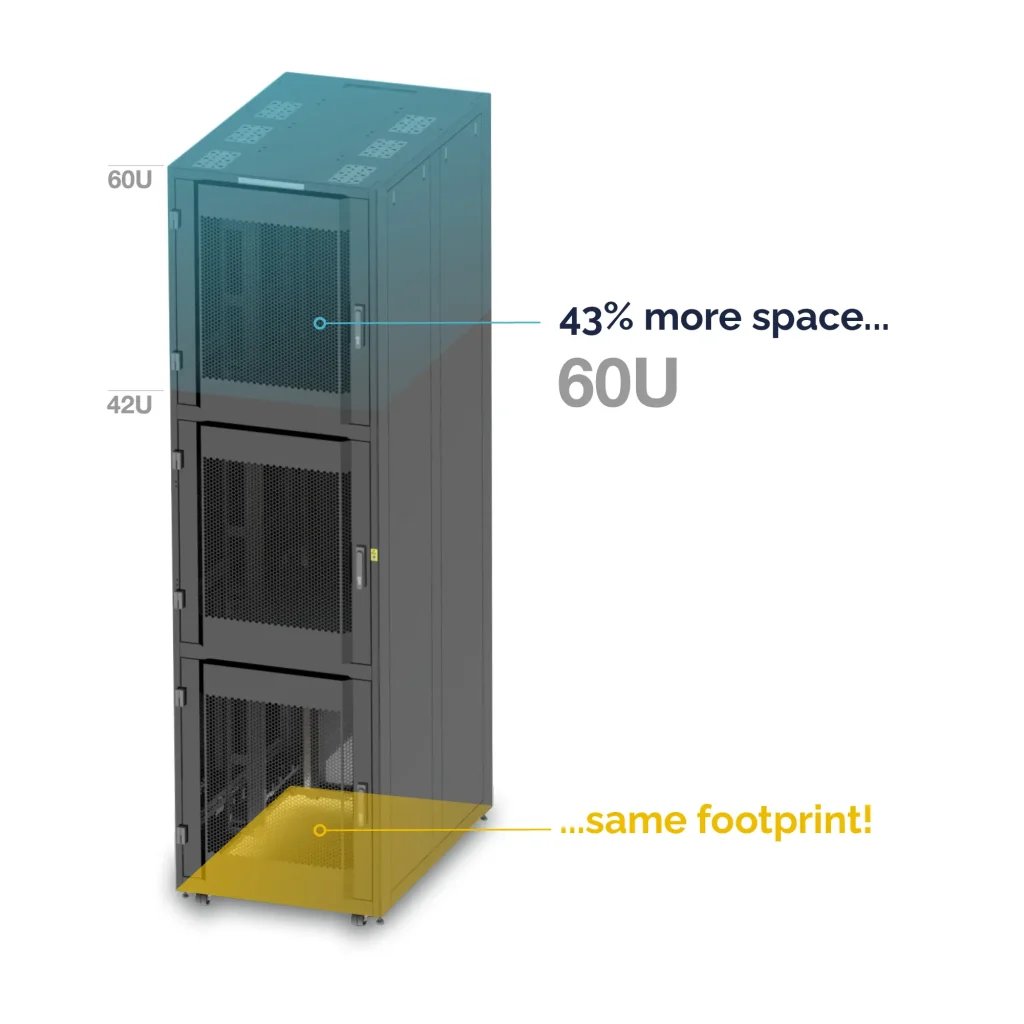 High density colocation and hyperscale 60U rack
To fix density and space challenges, our tall and compact perimeter, 60U rack provides 43% more space than a standard 42U, but with the same footprint.
Standing 2,667mm high, it can accommodate 60 units of rackmount server equipment in a 19-inch-wide slot and can be customised to have 2 or 4 compartment options.
Vanquish S-Series
Seismic Cabinet
This robust cabinet is for deployment in facilities located in areas of high seismic activity and vibration to protect housed equipment. It has been seismically tested and certified by a third-party test centre to meet NEBS Telcordia (Bellcore) GR-63-CORE Zone 4 earthquake requirements.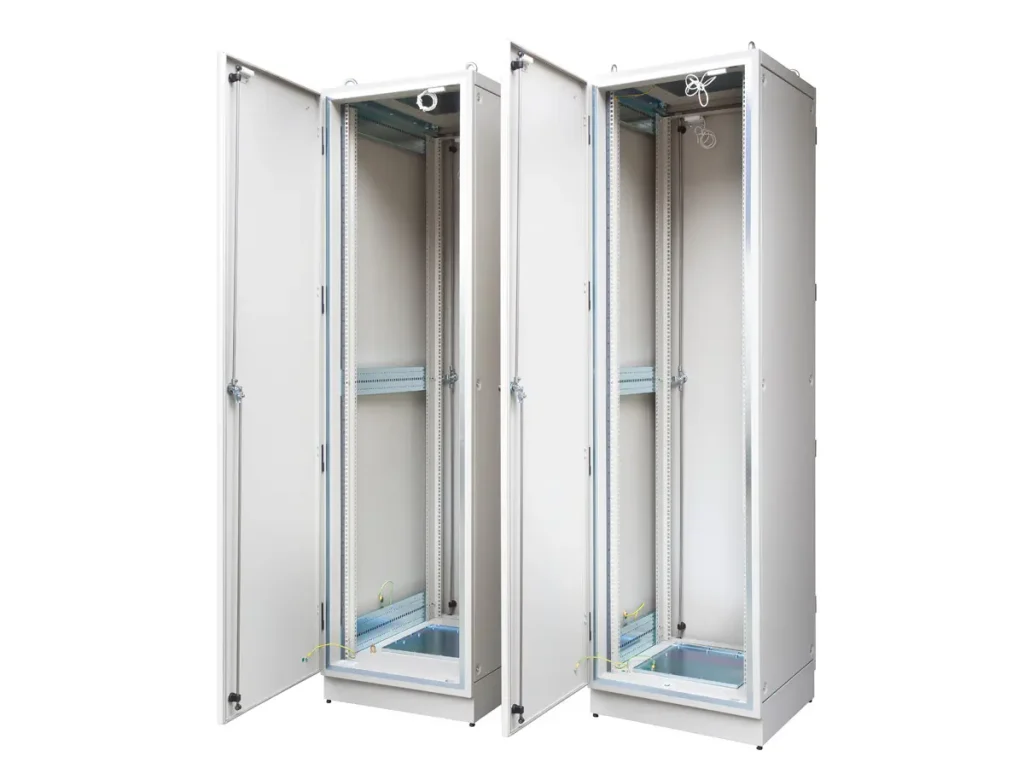 Vanquish E-Series Electromagnetic Compatibility EMC Cabinet
Our EMC cabinets are of advanced design to meet the EU electro-magnetic compatibility regulations for critical equipment such as medical, defence and other sensitive IT applications.
.