Data Centres
Rainford Solutions provides innovative and cost-effective solutions for frames, racks and cabinets in the most common formats
Providing the foundation for your data centre's white space infrastructure
We have been designing and manufacturing data centre racks and cabinets, hot and cold aisle containment, data centre partitioning, modular caging systems and many more data centre solutions for over a decade. Our engineers and designers continually innovate to meet the ever-changing infrastructure challenges of todays' highly advanced technological centres.
We work with critical infrastructure operators, systems integrators and global operators developing cost effective and innovative custom-made enclosures, as well as standardised solutions in all common formats, for data centres from micro to hyperscalers, new and existing facilities.
Our Data Centre Solutions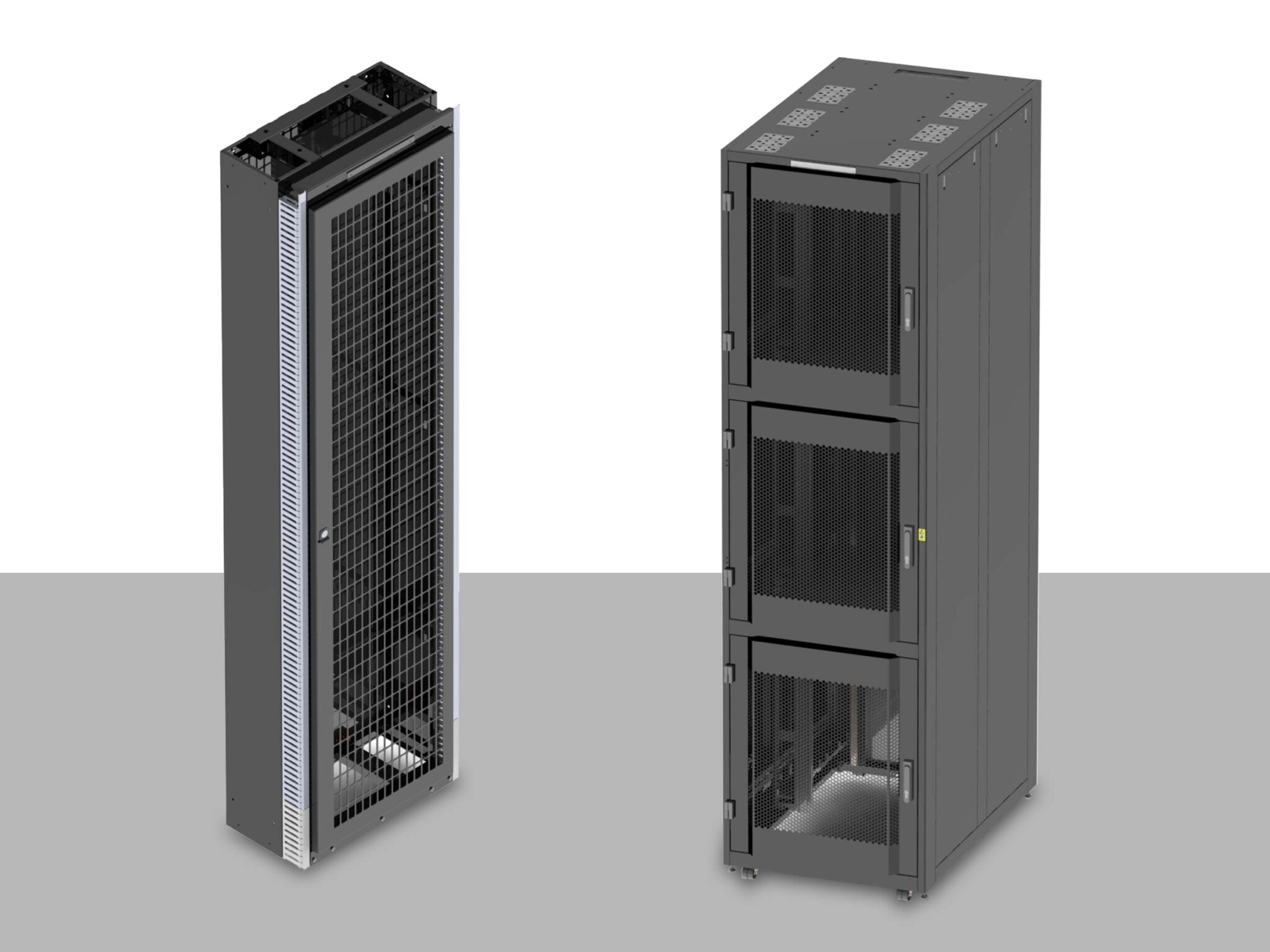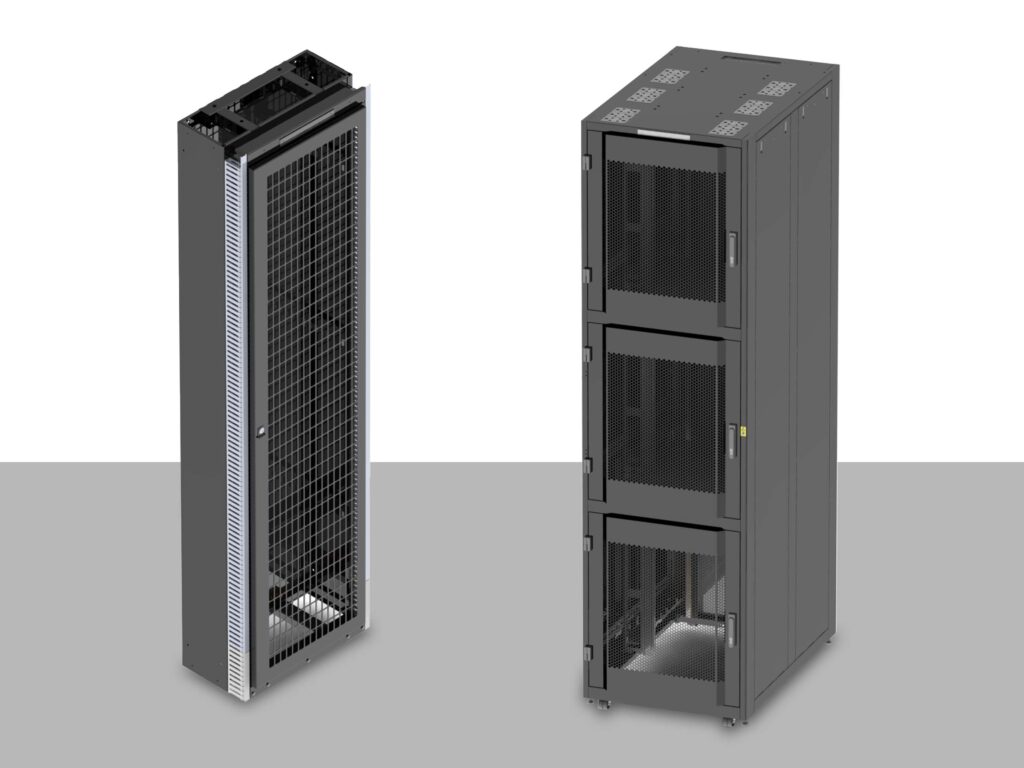 Flexible and modular 19"and ETSI standard network and server racks and cabinets, colocation and hyperscale, in a wide range of configurable options and sizes up to 60U, as well as custom design to almost any specification. All offer maximum thermal space and efficiency. Seismic protection and EMC enclosure options also available.
Hot and Cold Aisle Containment
We have extensive experience in HAC/CAC solutions and can meet customer requirements to any cabinet configuration regardless of height, width, depth, alignment, aisle layout and floor space.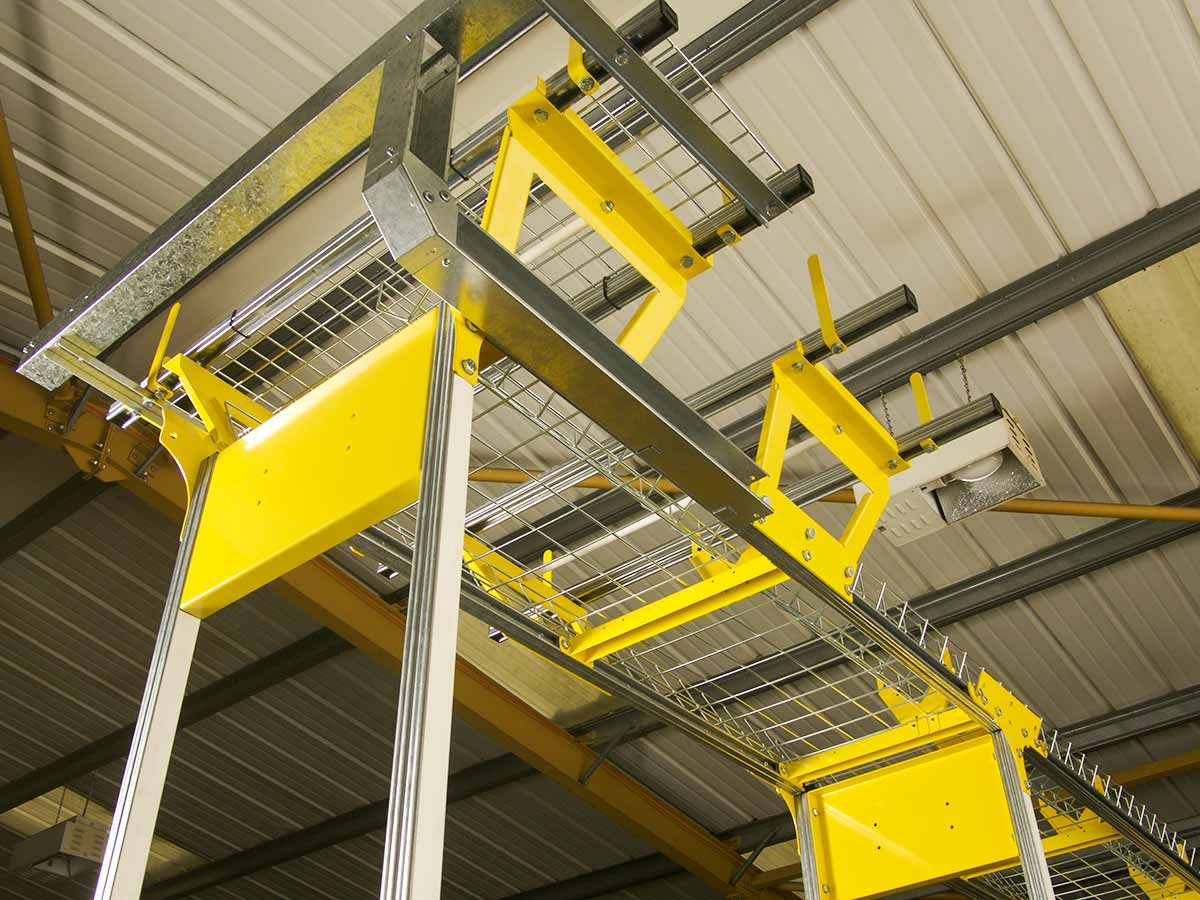 Overhead Cable Management Systems
We offer cable management solutions for copper and fibre cables for hyperscale and colocation to small data centres, new build and retrofit.
Modular Caging and Partitioning Systems
A range of robust, modular security cages and partitioning systems, offering maximum protection for your data centre assets.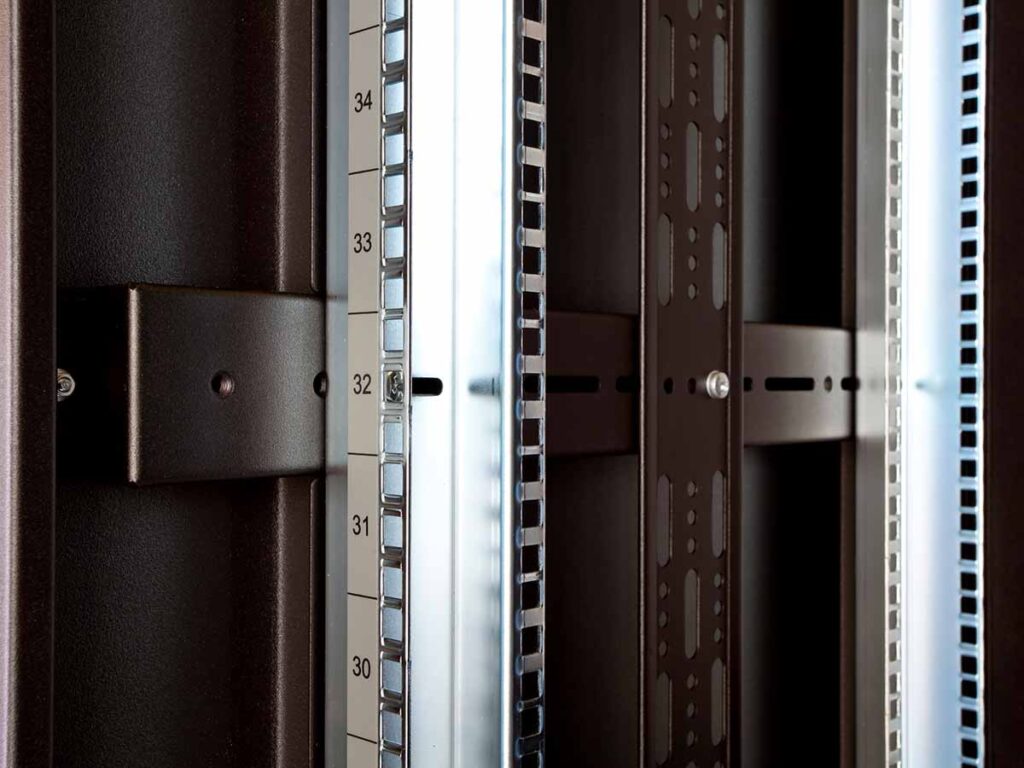 Rack and Cabinet Accessories
An extensive range of rack mount PDUs and accessories for your project including cable management fixings, legs, wheels, locks, mounting equipment and fan units.
Not all off-the-shelf server racks and cabinets, aisle containment, caging and partitioning systems will be quite the right fit for your data centre project. Our team of experts will work closely with you to develop the perfect solution.
Start Your Project Today!
Rainford Solutions trades with UK and international companies having registered operations within the European Union.
Designing and manufacturing enclosures for over 40 years
Our UK engineering team will develop solutions to your challenges, quickly and cost-effectively, ensuring your equipment will perform at its best, achieving high levels of reliability and in-life maintenance costs.
Our modern factory, including the UK's most advanced powder paint plant, can produce in volume for national and international scale infrastructure projects. We also offer factory pre-wiring to save valuable time on site. 
Some of our Data Centre Projects