Reliable, secure, maintainable, and scalable data centre projects depend upon the right enclosure solutions.
For data centre owners, operators and system integrators, the list of details they need to get right is a long one. Customers want more capacity, more performance and better connectivity. They want lower energy costs, a better environmental footprint and they insist on high levels of availability with flexible upgrade and expansion options, all while keeping expensive floorspace to a minimum.
Meeting all those conflicting requirements calls for relentless attention to the details of data centre design, and many critical details are determined by the design and configuration of the cabinets and enclosures used in a facility. At Rainford, we have more than 40 years of experience helping users and system integrators create racks, cabinets and enclosure solutions that meet their exacting needs.
Our narrow footprint 60U rack, for example, allows users to stack their equipment higher, squeezing 43 percent more capacity into same footprint as a standard 19-inch rack. That's a boon for high-density colocation and hyperscale applications.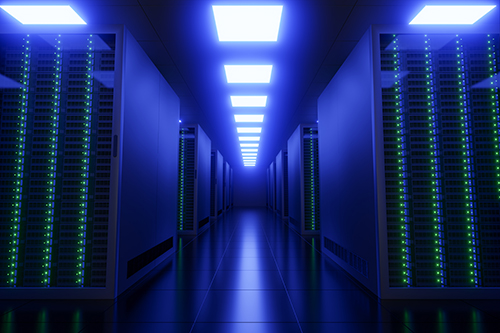 Effective cooling is critical for the performance and energy efficiency of data centres. We offer solutions for small- and large-scale applications, from individual cabinets with fans and air guides to room-sized hot or cold aisle containment systems.
Rainford data centre solutions are designed to take the stress out of cable management. Our modular cabinet systems include multiple cable guide options, and they can be supplied pre-wired at our UK factory for quick, easy installation. Our cable management systems include options for power, data and optical fibres that are robust, flexible, and easy to install.
Another area that can lead to huge over specification and run away with budgets is specifying for a large fleet of enclosures with a single enclosure design. The outcome, especially in cases where hundreds of enclosures housing multiple types and combinations of equipment are involved, means that the vast majority will be over specified. The best approach to avoid unnecessarily complex enclosures is with modular design, making changes to a standard design only where needed.
For modern businesses, data and compute capabilities are core assets, and their security is a critical concern. Our systems are designed to offer the right level of physical security for every application, from robust, lockable cabinet doors to partitioning and data centre security cages that offer an extra layer of physical protection.
We can support more specialised security requirements too. The Vanquish E-series, for example has been developed to provide high levels of EMC performance for sensitive equipment. The Vanquish S series of cabinets are designed to offer high levels of physical protection for installations in earthquake prone regions.
Vanquish modular indoor racks and cabinets is available in a wide range of sizes and configurations, allowing customers to optimise the use of space, with the freedom to adapt or extend their installations as their needs change.
Standard cabinet designs might do the job most of the time, but when owners are looking to optimise data centre performance, there is always a point where off-the-shelf solutions reach their limits. That might involve squeezing extra capacity into limited space or fine-tuning the performance and energy-efficiency of an advanced cooling systems. For those projects, Rainford has the design skills and flexible in-house manufacturing capabilities to create cost-effective, customised solutions.
We take a consultative approach to every project. Our aim is to understand what our client needs, then design the best possible solution using the optimum selection of standard and bespoke components. And because we manufacture in the UK, we can ensure tight control over every project from end to end.